Your monitor can make or break your gaming experience. Not only is it essential to get immersed in the gaming world, but it's also the best wait for you to keep up with what is going on in the game, whether keeping track of enemies or coming up with strategies. This article will go through our top picks for the best monitor for Escape from Tarkov and their features.
These are our top 3 picks:
Let's break down each one in detail so that you can pick the best monitor for you.
Need a headset too? Check out our article on the best headsets for Tarkov!
1) LG 27GP850-B – Our Top Choice
Product Highlights
This monitor is an upgrade from the LG monitors that came before them. It has an excellent low input lag and features specifically oriented toward gamers. These features include a black frame insertion and FreeSync and G-SNYC to have a variable refresh rate. Due to this variable refresh rate, the emotion is extremely clear and smooth, with minimal blur, even for fast movements.
Features
27″ screen size
2560 x 1440 resolution
180hz refresh rate
Variable refresh rate
What We Like About LG 27GP850-B
Probably the best feature of this monitor is the extremely low input lag. This means that you're going to have not only a responsive game experience, but it's also going to be incredibly immersive. Include a bunch of the variable refresh rate technology and the extremely low motion blur, and you will have a fantastic gaming experience and truly show off your skills end game.
What We Don't Like About LG 27GP850-B
One thing to keep in mind is that this monitor's low contrast ratio doesn't do well in dark rooms. It also has pretty disappointing black uniformity, and there aren't any local dimming features.
So if you like to game late at night or are a streamer with a darker background, this monitor might cause some issues. It also has a limited motion on the stand, so you won't be able to rotate it to fit a specific setup.
Pros & Cons
| | |
| --- | --- |
| Pros | Cons |
| Low input lag | Low contrast ratio |
| Excellent refresh rate | Stand only rotates one direction |
| Has FreeSync and G-SYNC | |
2)  BenQ XL2430T
Product Highlights
This monitor has a 144 Hertz refresh rate, the highest usable native refresh rate available for monitors when it came to market. This high refresh rate allows for more motions but reduces input lag as long as your PC can handle it.
Features
24″ screen
1920 x 1080 resolution
1ms GTG response time
Input/outputs are two HDMI 1.4, DisplayPort 1.2, DVI, D-Sub, headphone and microphone jack, and two USB 3.0
What We Like About BenQ XL2430T
This is a gaming monitor with tons of input and output ports. This means you can plug in a headset with an external mic if you prefer to use that over the one on your headset and plenty of USB and HDMI ports. It has a mini USB connector and a headphone hook above the USB ports.
One thing you'll have to check out with this monitor is the Gaming settings. The game setting menu allows you to adjust many different features to enhance gameplay, from blur reduction to instant mode and even color vibrance.
What We Don't Like About BenQ XL2430T
One thing that is a nuisance with this monitor has to do with turning off the AMA. If you want an option that handles panel overdrive, you either want to keep the setting too high or turn it off to prevent overdrive artifacts. However, doing this creates a lot of motion blur for fast face movements.
There is a blur reduction mode that you can use to reduce any blurring, but unfortunately, it decreases the backlight. It also increases the input lag slightly so that you may decrease the motion blur, but you'll be giving up some of the other features to make it happen.
Pros & Cons
| | |
| --- | --- |
| Pros | Cons |
| Plenty of input/output ports | Occasional motion blur |
| Excellent refresh rate | Input lag while using some features |
| Gaming settings | |
 3)  ASUS VG248QE
Product Highlights
This monitor has a high refresh rate, which will allow you to reduce a lot of the input lag for a more immersive experience. It also has a backlight flicker feature. This is also a gaming monitor that has a lot of features that are geared towards including gaming features such as slow motion blur and having a higher response time.
Features
24″ screen size
1920 x 1080 resolution
144hz refresh rate
What We Like About ASUS VG248QE
This monitor features a rapid response time speed thanks to its TN panel. This response time accounts for eliminating almost all ghosting and trailing for fast-moving objects. Pair this with the lack of input lag that is fit for professional gaming, and you will find yourself in immersive gameplay where you can keep up with your friends and opponents.
What We Don't Like About ASUS VG248QE
The biggest downfall for this monitor would be that the picture quality isn't always the best especially compared to other monitors, and it tends to look washed out even when you are close. It also has a narrow viewing angle, meaning that using the default picture quality is less suitable for use in a dark room.
Pros & Cons
| | |
| --- | --- |
| Pros | Cons |
| High refresh rate | Restrictive viewing angle |
| Amazing motion | Lower picture quality |
What to Look for When Buying a Gaming Monitor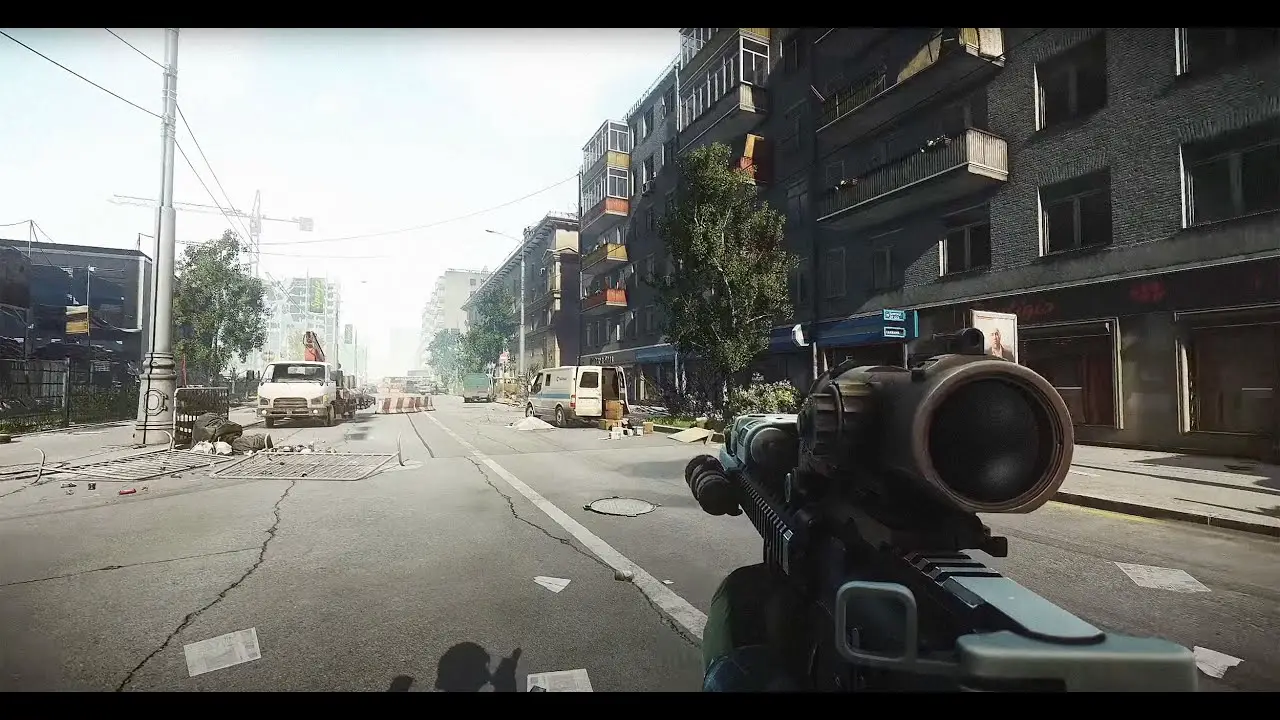 Speed
Speed is one of the most important things to have while playing an action-filled game because you don't want to get any leg between the actions happening in-game and your monitor being able to keep up. A high frame rate is also vital for this because it will give you a high refresh rate and offer a more fluid feeling to interacting with the game world.
Pixel responsiveness is also a great way to improve the speed and Clarity of your monitor. It reduces any blur you might find, especially if there are going to be rapid movements. However, the actual pixel response time depends on the grey levels involved. This is especially true for vertical alignment models that can have a smearing trail for darker shades.
Variable Refresh Rate (VRR)
The VRR is your monitor's ability to change the refresh rate depending on the frame rate of whatever game they're trying to display. This can remove tearing and stuttering in the frame. You can also look for monitors that describe it as adaptive sync. It may be something that is part of the monitor, or it could be something that is HDMI optional.
Some models even include a G-sync module that is even more fine-tuned and contains a variable overdrive. This can also enhance HDR performance.
Maximum Resolution
Full HD or 1080p resolution is pretty much the standard for monitors nowadays, but for gaming, you usually want to get the highest resolution you can get that syncs well with your PC or gaming console. There are plenty of models that have 1440p or even 4K available, and you might even opt for an ultra-wide model that is UWQHD.
The higher resolution will give you more details and Clarity of both the game and movements. High-resolution monitors also usually have wider screens, so you can make the game more immersive while still having a crispness.
Strong Contrast Ratio
The contrast ratio might not be the first thing that comes to mind when considering which monitor you want to get, but it will be beneficial if you want to game in darker environments. Without a high contrast ratio, many of the colors will end up looking muddy in darkness. Most monitors that you want to look at it will have backlighting features.
Final Verdict: The Best Monitor For Escape From Tarkov
While this is one of the more expensive monitors on this list, it also makes up for it with the incredible technology that can only assist a gamer. It has the best response time and almost no input lag, so you will always be able to keep up with even fast-moving gameplay.
There are also plenty of features that are geared specifically toward the gamers from the variable refresh rate technology. This all contributes to a high-speed refresh rate.
FAQ
Is the LG 27GP850-B the new 27gp850 or a previous model?
The LG 27GP850-B is the newest model as of 2021. The previous model was the 27GN850-B, which excludes the "P" in the product name.
If I order this for the UK, will I get the correct PSU/plug (240v)?
The LG 27GP850-B has a DC input of 19v and 3.42A, but it comes with an AC/DC adapter for 100 to 240v.
Which wall mount arm fits this monitor?
The LG 27GP850-B has a mounting pattern of 100 x 100 mm, and any VESA wall mount will support it regardless of the brand. The ASUS VG248QE and BenQ XL2430T will need a 17″ x 42″ wall mount.