Terraria is a fun and popular action-adventure sandbox game produced by a company called Re-Logic. It's a simple game with even simpler graphics but many players still have to deal with unfortunate game lag and stuttering. Fortunately, that's where the function of frame skip comes in handy.
For those affected by lag when playing Terraria, frame skip will save you the headache of dealing with such gameplay interference and will allow you to enjoy a smoother game. 
Still, you're probably wondering what frame skip is, how to turn it on, and whether you really need it or not. Well, let's dive in and answer these questions.
What Is Frame Skip In Terraria?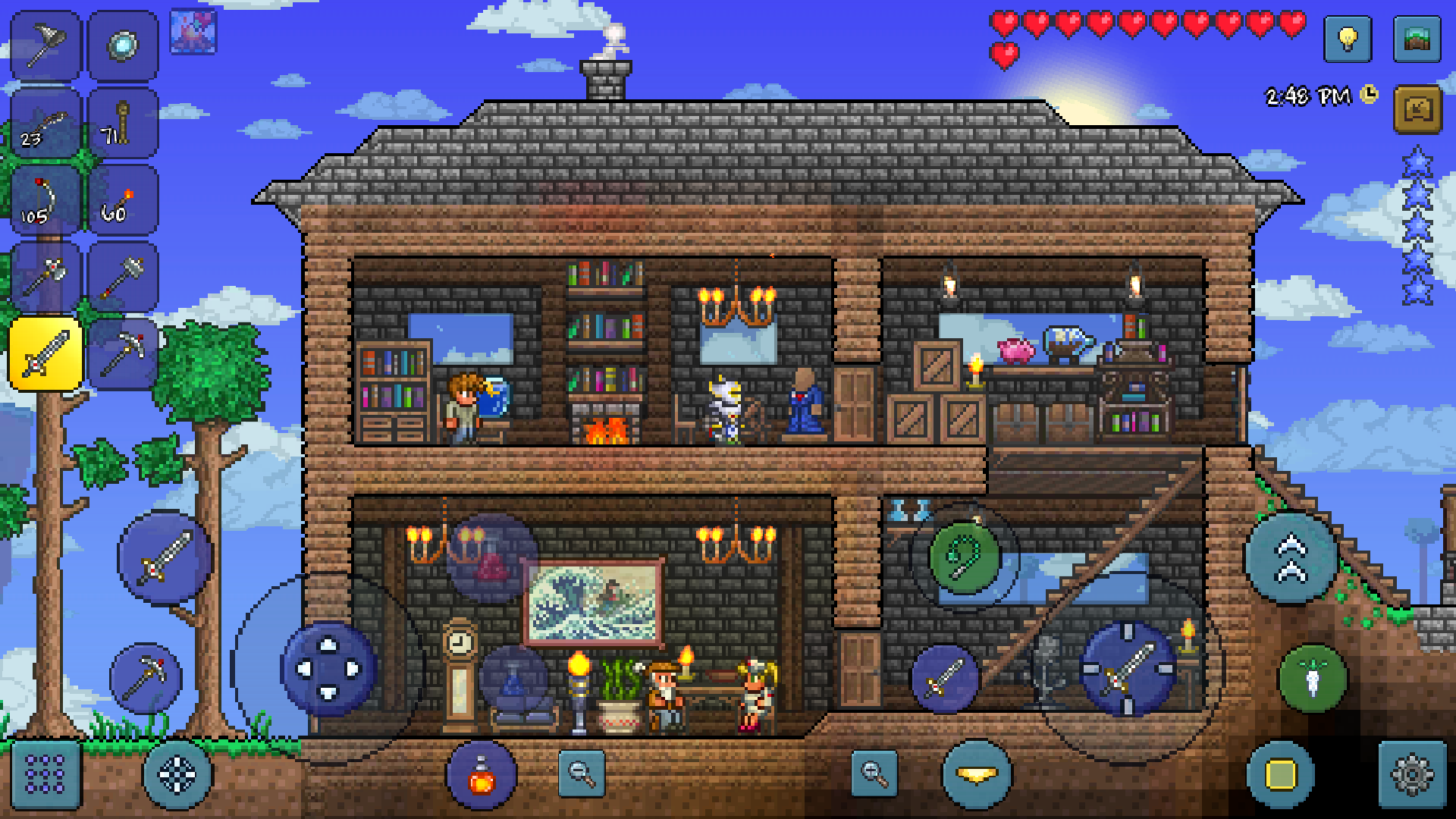 So, you're probably wondering, what exactly is frame skipping?
In short, frame skipping is a function that allows the emulator to bypass a specified number of frames while maintaining real-time game speed and performance so that the gameplay remains unaffected by the lost frames. These frames are usually unnecessary and skipping over them does not interfere with any gameplay.
Frame skip is a great way for players who have PCs with slower processors to still enjoy Terraria. By utilizing frame skipping, the CPU of a computer requires less time to process data which allows the emulation synchronization to be more accurate.
For players on a low-end PC or laptop, this allows them to still play and enjoy the game at a decent speed with a good performance and less lag and stuttering.
Although Terraria may seem like a simple game with simple graphics, the gameplay offers more than just simplicity. In fact, the gameplay provides action and creativity through a sandbox-inspired element where creativity is the main focus. Players explore and build homes and shelters while fighting monsters and gathering resources. This makes the game heavy and often produces lag or stutters, especially for those with low-end computers that have bad processors.
Frame skip helps prevent this. When switched on, it allows the game to skip over unnecessary and unused frames, allowing the speed and performance of the game to be boosted tremendously.
How To Turn On Frame Skip In Terraria
To turn on frame skip in Terraria and enjoy a lag-free gameplay experience, head into the Settings option and then over to Video. From here you can make sure that frame skip is set to On. Additionally, you can also improve performance by setting the lighting to retro alongside turning frame skip on. 
Other important Terraria optimizations include changing the background, multicore lighting, resolution, and parallax. All of these settings can affect performance and gameplay and changing them can help improve overall performance.
Terraria Frame Skip: On Or Off?
Whether or not you want to play with frame skip on or off will depend on you, your requirements, and your PC. Although it can benefit all PCs, even those that are made to handle heavy games, it will still be up to you whether you want to utilize this feature or not.
On the other hand, it's also not necessary to play with frame skip enabled. Again, this will depend on the player and their preferences. Even if they are playing on a basic, low-end computer, lag may not interfere with their gameplay, or they may not care if it does and don't want to enable the frame skip feature.
Regardless, there are some pretty good benefits to turning the Terraria frame skip on.
By playing with the frame skip enabled you can discover certain cool features such as an auto hammer or solidify. Additionally, your framerate will be increased, unnecessary frames will be skipped over to improve performance, and the game performance will increase twofold.
So, while playing with frame skip on and enabled is not a requirement, it is definitely recommended for better gameplay.
Conclusion
Terraria is a popular but heavy-usage game that is best played on a high-end computer that can reach 60 FPS (frames per second). However, for those who do not have access to a high-end computer and cannot afford an upgrade but still want to enjoy Terraria, not all hope is lost.
Fortunately, there are ways around having to deal with lag that don't include paying for an expensive upgrade. In fact, the solutions provided in this guide are free and easy to implement.
Turning on frame skip and messing around with the other video settings can help enhance the performance of your game and prevent lag and stuttering from occurring.