Interested in getting crates in Rocket League in 2021? It's not as easy as it once was, but it's still possible to obtain crates.
In this post, we will be walking you through how to get crates in Rocket League.
How To Get Crates In Rocket League
To get crates in Rocket League you must either participate in special events that give crates as a reward or trade for them.
While Rocket League has done away with the crate and key loot system of the past and replaced it with the blueprint and credit system, they do still give out special event crates during special events.
Not every special event will feature crates as a reward, but as of recently, they have given out the Golden Lantern crate from the Lucky Lanterns event and the Golden Gift crate from the Frosty Fest event.
As of right now the Golden Lantern and the Golden Gift are some of the only crates that can be obtained through trading.
All past crates such as the Turbo or Nitro crate for instance can not be obtained through any means.
The items contained in those crates, however, such as wheels, cars, decals, etc can still be obtained by trading with other players. If you are interested in a specific item from a crate you will first have to look up if that item is tradable or non-tradable.
If you are a Rocket League collector this is one of the only ways to get rare cars.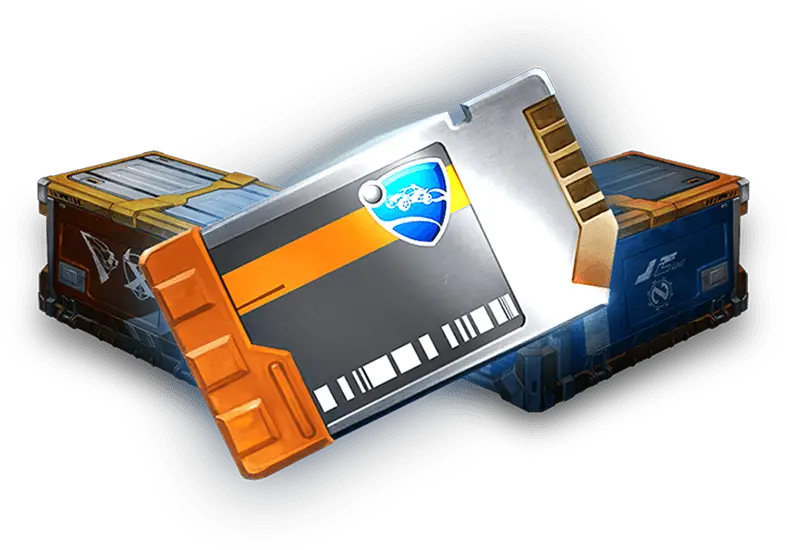 How To Get Crates From Trading
The easiest way to obtain these rare special event crates is through trading with other players via a third-party Rocket League trading website.
These trading websites act as auction houses for Rocket League. Players wanting to sell can list the items they want to sell and what they want in return (usually credits). The buyer can then find that offer on the trading website and reach out to the player selling to start the trade.
There are quite a few Rocket League trading websites to choose from, but these are the top choices:
For this example, we will be using rocket-league.com, but both sites work fine.
Once you are on the site go to the trading section.
On the trading page, you will see quite an extensive filter system that can be used to find exactly what items or crates you are looking for.
You can filter by:
Item
Series
Certification
Paint
Quality
Platform
Credit Price Range
Item Type
In this example, we are looking to buy some Golden Lanterns and we are on the Epic Games platform.
So all we have to do is click the item filter drop-down menu and find the Golden Lantern crate and then click the platform filter and select PC (Steam & Epic). Once you have all your desired filters in place you can click apply filter.

This will then filter the results and you will see people offering Golden Lanterns for something in return. This is displayed by the two columns under each offer labeled "HAS" and "WANTS".
In this example, you can see that the player "Aoh9003" has one Golden Lantern crate and wants 350 credits for it.

Some people are willing to negotiate on price and some will people will have firm prices. This is usually displayed in the description of their offer.
Once you have found an offer you like you can contact the seller through the chat icon and set up the actual trade.
So there you have it. That is how to trade for crates in Rocket League.
Can You Buy Crates In Rocket League?
No, you can not directly buy crates in Rocket League. You can, however, buy credits and use those credits to trade for crates with other players.
This is the only way to get crates without playing the game at all.
Conclusion
Even though Psyonix removed the crate and key system in 2019, you can still obtain special event crates for free as rewards during special events or trade other players for them using credits.
If you are interested in getting crates from before the system was removed you are out of luck. There is no way to get crates from that far back, but some of the items that were available in those crates are still obtainable through trading.
We hope that this guide has been helpful to you and if you have any questions or criticisms please leave a comment letting us know.